Our Resident Professional team, New Generation Golf, are a team of PGA Professionals always striving to be one step ahead providing an incomparable golf service using the best technology in the industry.
Steve, Steve and Tony have a combined wealth of experience in all areas of the golf industry and will always provide a warm welcome to all Members & Guests.
Since joining the club in October 2016, their modern approach creates a golfing hub at the heart of the Golf Club.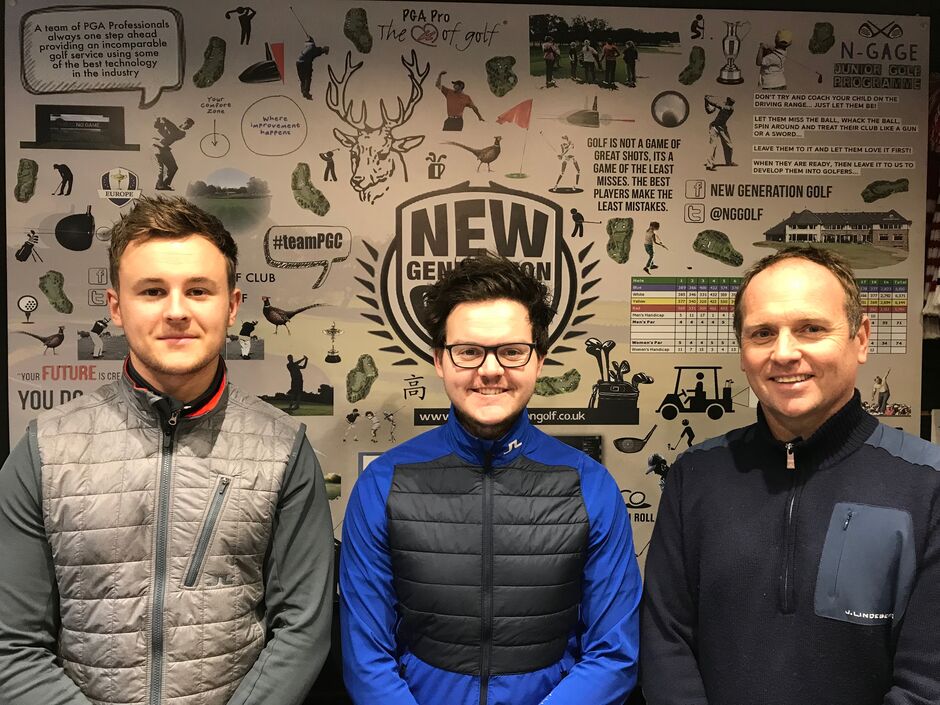 Stephen Hamer : e-mail sh@newgenerationgolf.co.uk mob 07966 538980
Steve founded New Generation Golf and is fast becoming one of the most innovative young PGA coaches in the UK. Using a synergy of technology and passion for coaching, Steve previously worked for Taylormade where a love of data started.
He has delivered over 1000 "in school" golf sessions and since building his first golf studio in 2011, he's been flat out coaching golfers from beginners right through to professional level.
His love for the game is undeniable and this comes across in all sessions he coaches. Steve is constantly researching not only swing theory but also motor learning patterns to ensure a holistic approach.
Tony Wesson : e-mail tw@newgenerationgolf.co.uk mob 07713 759777
Tony is a former British Junior Champion originally from Newport, South Wales. Tony has previously been the Head Golf Professional at Golf de Andratx in Mallorca for the last 10 years and brings a wealth of coaching experience to New Generation Golf.
He speaks fluent German and Spanish, as well as achieving a PGA Director of Golf qualification. Tony and Steve met in 2008 and have been great friends ever since and now continue New Generation Golf as a strong partnership.
Stephen Malone : e-mail sm@newgenerationgolf.co.uk mob 07854 175502
Steve has recently qualified as a PGA Professional. He grew up at Blackburn Golf Club and already displays a very strong knowledge of ball flight due to constant research and the use of the New Generation Golf studio technology.